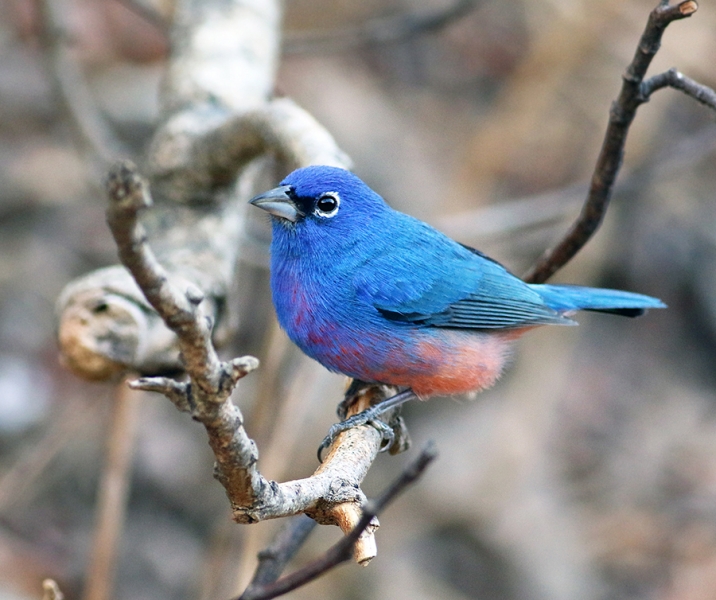 Explore Nature On This Exciting Bird Watching Tour
The deciduous vegetation that you'll see in Huatulco is representative of what you'll find in the entire coastal region of Oaxaca and is recognized as a biodiverse ecosystem. For those who love bird watching, the low jungle surrounding Huatulco, with its almost 300 species of birds, means something different from the beaten only-beach activities. Walking along the paths near the river mouth with binoculars is an easy add-on to your schedule.
Includes: All trips include Fruits, Water & Food - list of birds. English speaking & certified Guide
Do not forget: Good walking shoes and clothes, a camera, extra cash, insect repellant, hat
For a printable checklist of birds found in both Huatulco and Mexico in general, click here.
Choose Your Tour
Route 1
The cloud forest in San Jose del Pacifico is rich in pine and oak and has a large number of species of birds including the Bumblebee hummingbird, white Throated Jay, Chestnut-sided Shrike Vireo, Red Warbler and the Collared Towhee all species of the high elevation cloud forest and dropping to the rainforest evergreens many other birds can be sighted, On the tour we go through the areas of highest bird density and provide the opportunity to appreciate some of the best birds. Elevation above sea level is 2700mts.
Route 2
Sierra Madre del Sur is located on the Pacific coast of Oaxaca, this large tropical semi-deciduous forest has impressive numbers of species, including Great swallow-tailed Swift, Mexican Hermit, Blue capped hummingbird, cinnamon sided hummingbird, Wagler's Toucanet, and Grey Crowned Woodpecker. It is1500 m above sea level.
Route 3
The Pacific coast of Mexico is formed by rivers, mountains, bays and lagoons all providing an excellent habitat for many species some of which are the Doubleday's Hummingbird, Citroline Trogon, Russet Crowned Motmot, Golden Cheeked Woodpecker, Colima pygmy owl and the Red Breasted Chat. We have 2 areas for our tours: Copalita Huatulco National Park and the Eco Archaeological Park.
Route 4
The Isthmus of Tehuantepec extends from Chiapas into Oaxaca, It is the shortest distance between the oceans and sustains many endemic species such as the Pacific Parakeet, Lesser Ground Cuckoo, Pacific Screech Owl, Orange Breasted, Ruddy Breasted Seedeater and the Sumichrast's Sparrow.
Most Wanted Trip
Copalita Eco Archeologic Park. Copalita River, Gold Course, Cacaluta National Park are one of the places where your guide will bring you to discover migratory birds or any of Huatulco's endemic birds.
Tour Options and Details
Route 1
Tour Pricing: 160 USD / person + 16% Tax
Length of Tour: 10 Hours
Group Size: Minimum of 3 people
Pickup: Pick up at 5:00 am (return about 7:00 pm)
Transportation: Round transportation with pick up at the property
Route 2
Tour Pricing: 160 USD / person + 16% Tax
Length of Tour: 8 Hours
Group Size: Minimum of 2 people
Pickup: Pick up at 6:00 am (return about 4:00 pm)
Transportation: Round transportation with pick up at the property
Route 3
Tour Pricing: 150 USD / person + 16% Tax
Length of Tour: 6 Hours
Group Size: Minimum of 2 people
Pickup: Pick up at 7:00 am (return about 1:30 pm)
Transportation: Round transportation with pick up at the property
Route 4
Tour Pricing: 160 USD / person + 16% Tax
Length of Tour: 6 Hours
Group Size: Minimum of 2 people
Pickup: Pick up at 5:30 am (return 6:00 pm)
Transportation: Round transportation with pick up at the property
Included:
Fruits, water & Food – list of birds
English spoken & certified Guide
Most Wanted Trip
Tour Pricing: 75 USD / person + 16% Tax
Length of Tour: 3 Hours
Group Size: Minimum of 3 people
Pickup: Pick up at 6:30 am (return 9:30 -10:00 am)
Transportation: Round transportation with pick up at the property