WHERE IS HUATULCO?
Huatulco is located in the state of Oaxaca on the Pacific Coast of Mexico. Once a small beach village, Huatulco has transformed into a mainstream international destination. Many visitors first struggle to pronounce our destination name ([wa'tulko]; wah-TOOL-coh) and then scramble to find flight paths to make their way to our pinpoint on the map!
For starters, we can direct you to our flight page where you can access more details on airlines offering service to Huatulco's International Airport (Airport Code: HUX). Visit our Flight Information Page Here!
To better understand where we exist on the Mexican landscape...here is a map view: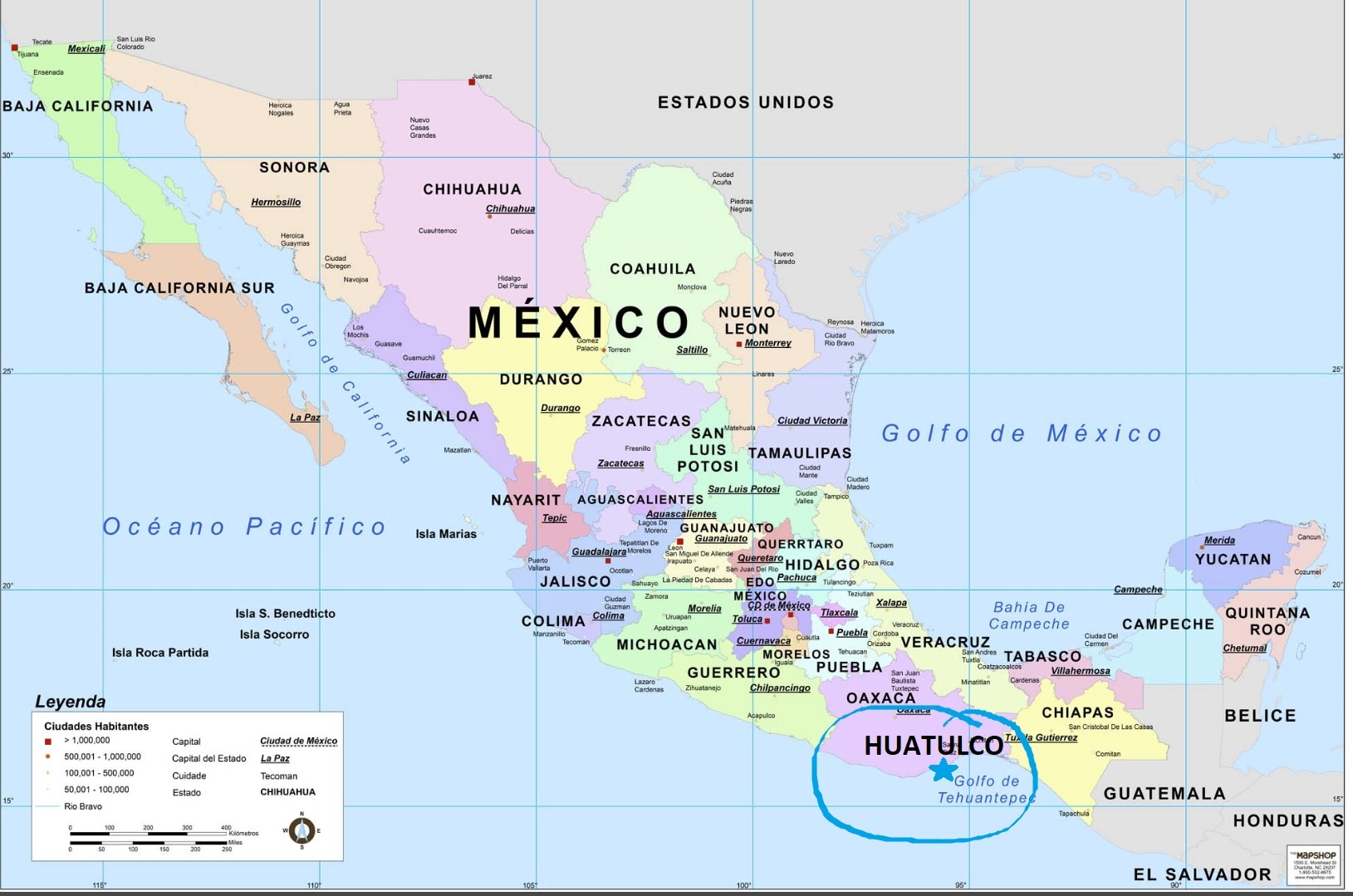 To offer some perspective on Huatulco's transformation over the past 40 years...
Take a look at Huatulco's Santa Cruz harbor in the 1980's (photo courtesy of Wahaca Cooking)

And some modern views of Santa Cruz, Huatulco as it now looks today!