We make sure your property is everywhere guests are looking...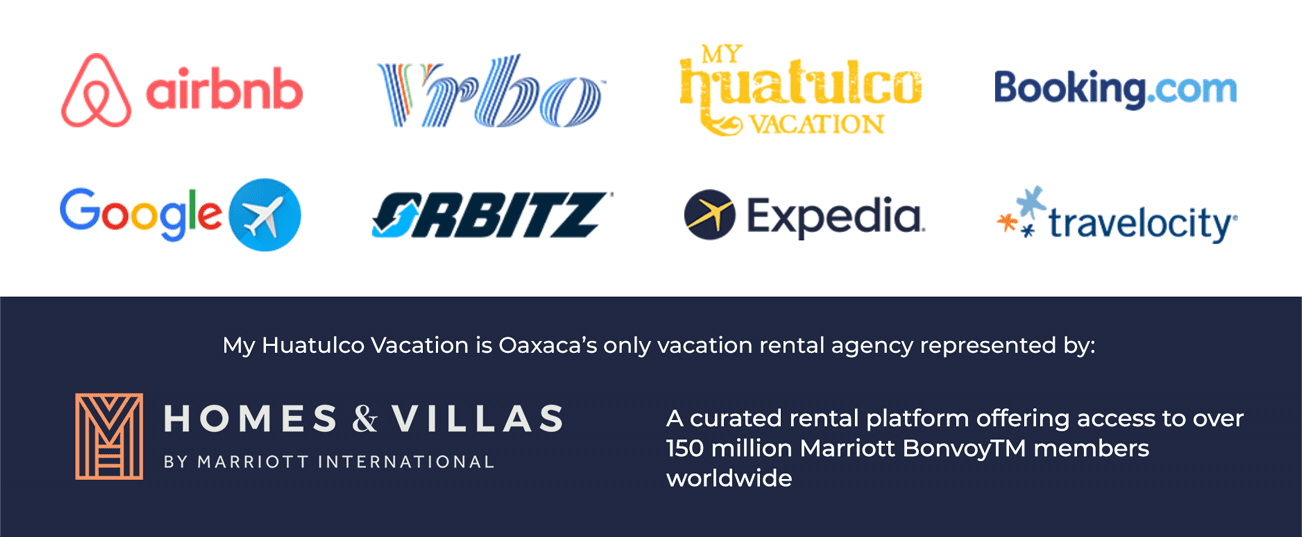 Our Team Creates & Manages Professional Listings for Your Property
on All Major Rental Platforms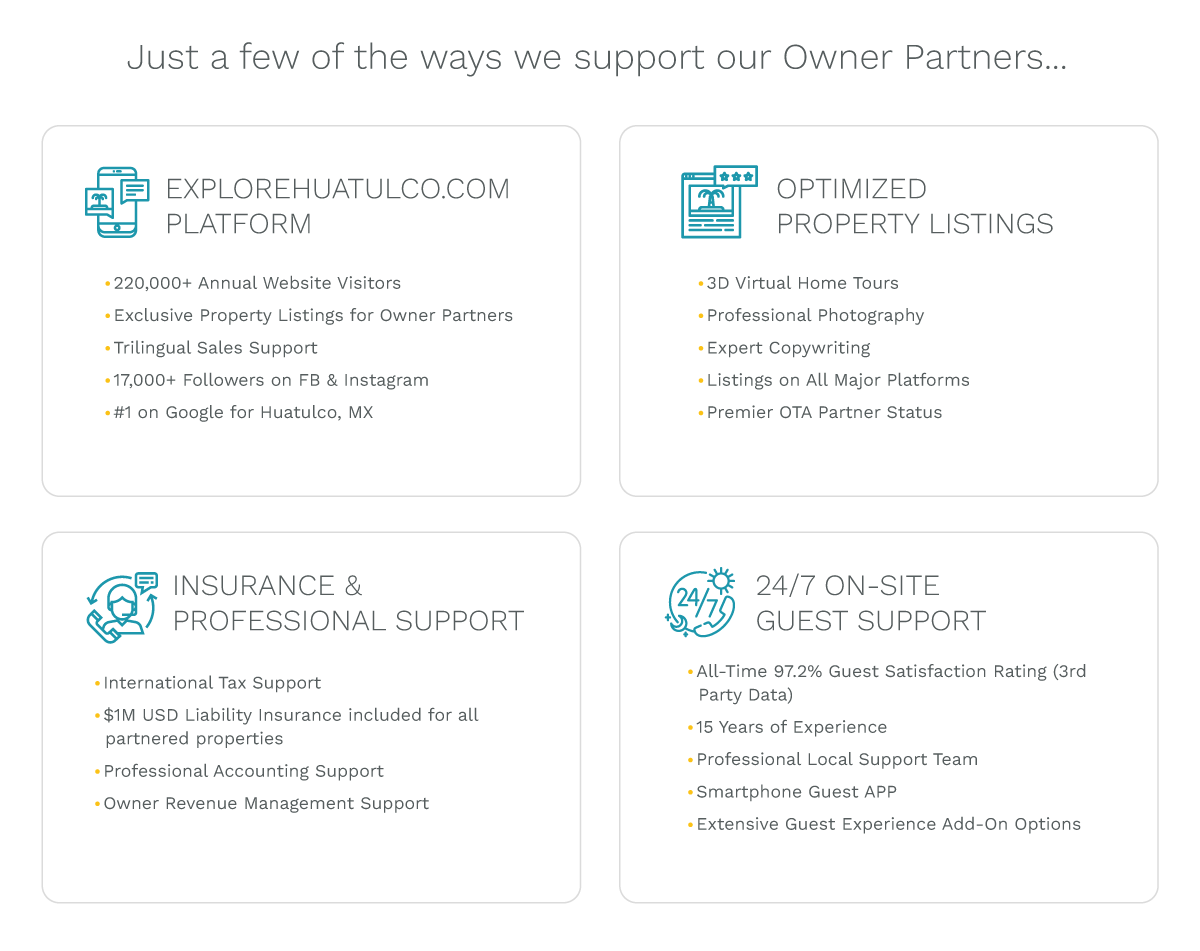 Enhancing the guest experience

Concierge Guest Support

Guest App

Prearrival Planning

Property Management
Our company is known for its exceptional guest support throughout the reservation experience and beyond. We proudly share our all time 97.2% all-time guest satisfaction rating (sourced across all public OTA platforms including Airbnb, VRBO, Booking.com and the ExporeHuatulco.com website).

We support all of our guests in the planning process to set the stage for wonderful holiday experiences. By ensuring we put the right guests in the right properties, we create greater opportunity for success for our owners through higher guest satisfaction levels. These outcomes lead to positive reviews which supports success for our Owner Partner properties.

Our local concierge team continues to service your groups while on-site, whether to assist with property support or to secure local reservations, as needed. Our property management partners at Palm Properties create customizable packages to ensure your property is maintained to the highest standards, again ensuring excellent local experiences for you and your guests.

"We booked our trip to Huatulco through My Huatulco Vacation. This is the 4rd time that I have used this company and they are fantastic. The communication and follow-up from start to finish is always excellent."
- M. Seifried, January 2022

"Overall, the stay was awesome and the team at the property and at My Huatulco Vacation really made us feel taken care of. We will be back!"
- J Halyk, November 2021

"Amazing! Majestic! Our hosts were very gracious and attentive. Access to a secluded beach. On-site support. Very relaxing."
- J. Flores, June 2021

"Downtime at its best...The staff at My Huatulco Vacation are fantastic. Very friendly and professional."
- D. Romanuk, March 2022