HUATULCO FLIGHTS | FLYING TO PARADISE
Everything you need to know when flying to Huatulco, Mexico during High and Low Season.
EVERYTHING YOU NEED...
Depending on whether you travel during the HIGH Season or LOW Season, there are different options to consider.
Figuring out which airlines fly directly to Huatulco and at what time of the year is often tricky. If there are no direct flights, what do you do?
HIGH SEASON IN HUATULCO
The High Season in Huatulco extends from the middle of November to the middle of April
LOW SEASON IN HUATULCO
Opposite of the High Season, Huatulco's Low Season extends from the middle of April to the middle of November
REQUIRED DOCUMENTS
Before you leave home for your Huatulco adventure, be sure that you have packed these important documents:
Passport
FMT - travel visa or travel card (about $20 USD)
Traveler's checks in USD
Bank Card (PIN adjusted to 4 digits)
AIRLINES FLYING TO HUATULCO
Click any of the airline logos shown here to view their contact information, High/Low season flight status and an up to date flight schedule.
IMPORTANT ALERT
Aerotucan, Interjet and VivaAerobus DO NOT allow you to book connecting flights to Huatulco internationally. They must be booked domestically.
CHOOSE WISELY
Aeromar is the only airline that allows domestic flights to Huatulco from Mexico City. You will find that this usually results in slightly higher prices for flights.
SAVE MONEY
If you live close to Tijuana, drive across the border and catch your flight there for great savings.
Like to gamble? If you can wait until a week before you take your trip to book your tickets on Sunwing, you can fly for next to nothing!
ON THE MAP: BAHIAS DE HUATULCO INTERNATIONAL, MEXICO (HUX)
HUATULCO FLIGHT STORIES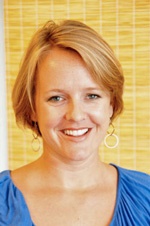 After doing my research, I learned that the best rate from MEX to HUX was being offered by Interjet. I attempted to book the flight online and found that my purchase was declined. Knowing that it was not an issue of available funds, I decided to call Interjet directly to make the reservation by phone. Again, the agent informed me that the charge was declined, however I then learned it was due to security reasons.

When I contacted my credit card provider, I was told that the charge never made it through to their system, meaning it was an issue with Interjet's merchant account. The issue was on Interjet's end as they had limitations processing the international transaction.

With my flights already arranged to Mexico City airport, I needed to purchase flights to make my way from MEX to HUX.

When I checked the AeroMar flights (which are the only ones that are offered through international travel agencies or ticketing agents), the cost of the flights was almost double!

In the end, I had my Huatulco office book the tickets for me locally. But, be forewarned that if you are planning to use domestic carriers, you are likely going to face this same issue!
The other point worth mentioning is that although I used the English section of the site, there were a few transactional screens that were only displaying Spanish content. For those of you with little or no Spanish comprehension, you may find this to be another limitation when attempting to complete the reservation process online. - Valerie Verhalen