3/8/2023
Shop for Oaxacan Art During Your Mexico Getaway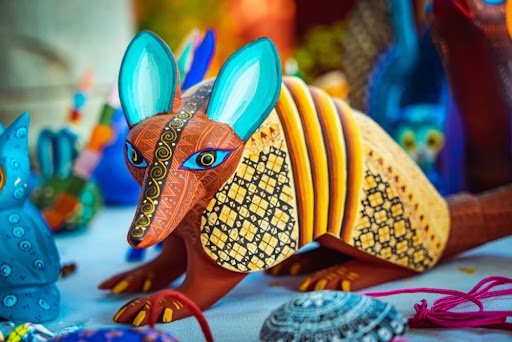 Oaxaca is known for being one of Mexico's most culturally diverse regions and a destination where folk art can be found around every corner. Get up close and personal with Oaxacan art in Huatulco. Whether you want to take home locally-made art from one of our markets, explore museums, or witness how art is made firsthand, there is something for everyone!
Choose My Huatulco Vacation as your base camp and explore our collection of 101+ things to do in Huatulco to start creating your itinerary!
The Museum of Oaxacan Art is a community space where you can discover a wide variety of Oaxacan handicrafts and exhibits.
Looms: Delve into the magic of waist and pedal looms and witness local artists creating one-of-a-kind tapestries!
Black Mud: Discover traditional souvenirs, where potters use black, red, and painted mud to create dishes, pots, jewelry, and figurines.
Alebrijes: Shop for handcrafted and painted creatures known as alebrijes. You can also find hand-carved masks and woven rugs in this part of the museum.
Discover More Oaxacan Art Shopping Experiences
Oaxaca Vacation Rentals, Condos, and Villas
Let our team at My Huatulco Vacation help you make the most of your time here with our itinerary planning service. Our on-call concierge is available to help make your vacation perfect in every way, whether you want to book a private chef or need assistance with tour bookings. Browse our collection of Oaxaca vacation rentals and start planning your Mexico getaway today!
---
---
---
---
---
---
---
---
---
---