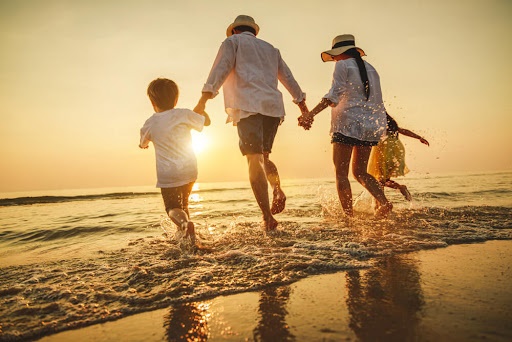 Discover the Best Family Vacation in Huatulco, Mexico
Mexico offers a fantastic family vacation with picturesque beaches, abundant outdoor adventures, fascinating history, and mouth-watering restaurants. Kids and kids at heart will find one of the best family vacations in beautiful Huatulco, Mexico. Our quiet Mexican beach town offers the perfect destination for families who want more than just a vacation at the beach. From snorkeling the bay to exploring archaeological sites and feasting on some of the best food in the country, Huatulco has something for every family! And My Huatulco Vacation offers the region's widest selection of luxury vacation rentals for families big and small.
Family Friendly Huatulco Vacation Rentals
My Huatulco Vacation offers the best lodging options for families visiting Huatulco. We represent over 70 condos, villas, and luxury vacation rentals ranging from two to six bedrooms. Our custom property selection tool makes it easy to find the perfect vacation home for your family. Our reservation agents will review your requirements and email you the best options for your family's needs. Now that you know where to stay, you may be curious about what to do with your family while you're here.
Things to Do with Kids in Huatulco
Huatulco may be known for its nine bays and 36 beaches, but there is much more to Huatulco than just lounging on the beach. From adventurers to history buffs and foodies; families have endless activities to choose from in Huatulco, such as:
Huatulco offers some of the best scuba diving and snorkeling in the world, thanks to our access to bays in the Pacific. We recommend diving at La Montosa, La Blanca, El Violin, and snorkeling at Maguey and San Agustín Bay for beginners and young kids. Book your Huatulco scuba diving tour here.
Hagia Sofia Eco Adventure Park is a must-visit in Huatulco, highlighting the incredible nature of Oaxaca. Walk through the flower trail, visit the waterfall, sample local fruits, and take an exhilarating ride on the zip lines.
If your family is looking for an action-packed adventure, sign up for a white water rafting tour on the Copalita River.
Rent a Huatulco Yacht and explore the Mexican coastline with your family. This is an excellent way to explore the bays of Huatulco on your own with snorkeling and fishing adventures. This trip comes complete with a crew, a kitchen where snacks can be prepared and drinks can be chilled and a full bathroom on board.
Family Vacation Homes in Huatulco
Discover the best family vacation in Mexico with My Huatulco Vacation. Our luxury Huatulco vacation rentals are perfect for families with plenty of space to spend time together at the end of the day. In addition to our family rentals, we have convenient services that make planning your getaway a breeze. Take advantage of your on-call concierge and book chef services and tours easily. You can contact your concierge using the MHV app to help make your vacation perfect in every way!