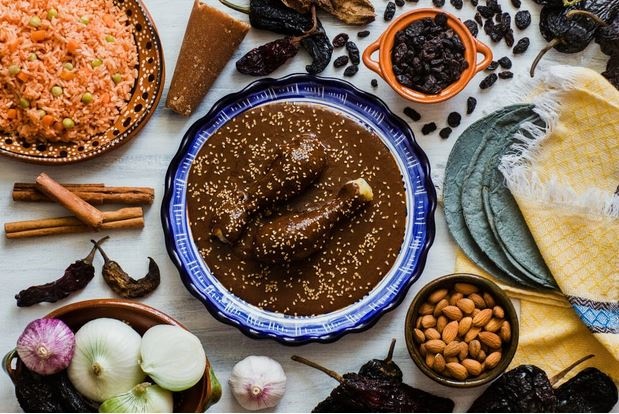 Dine on Oaxacan Cuisine at Huatulco Restaurants
One of the best things about vacation is the opportunity to try new things like local cuisine. Each state in Mexico has its own unique culinary traditions that reflect the culture and personality of the region. The cultural diversity of Oaxaca converges to offer some of the best dishes in Mexico, from world-renowned mole to hand-churned ice cream. The Huatulco restaurants have something for everyone to enjoy with expansive and unique menu items. You can even have a local cook make meals for you in your vacation rental when you choose My Huatulco Vacation to host your getaway. But, we highly recommend spending at least one day exploring Huatulco and all of the fantastic dining options in town.
The most important meal of the day starts at West Park Cafe. The bakery items are made fresh daily and include croissants, cinnamon rolls, and pan au chocolate. This cafe is a local favorite for flavorful coffee and delicious pastries.
If you are looking for a casual dining experience, consider visiting Terra-Cotta. They use fresh and high-quality ingredients to create an expansive menu of authentic dishes. Choose from soups, pasta, pizzas, chicken, steaks, and seafood items. They are also known for their fresh organic juices and wine selection. We highly recommend trying the carrot cake for dessert; we promise you won't regret it!
Alfredo's is an excellent option for vacationers interested in late-night drinks and entertainment. You can listen to live music from local musicians nightly while enjoying a flavorful dish. The menu includes dishes that blend Oaxacan and Italian food made with fresh local ingredients. If you are interested in late-night fun, look no further than Alfredos!
Rocoto is a Huatulco restaurant where you can enjoy culinary creations from different Latin American regions. Chef Claudia will even come to your table and tell you about the delicious daily specials. This restaurant is a Huatulco hotspot where you can socialize with the community in a friendly atmosphere while enjoying delicious food.
No meal is complete without a sweet treat for dessert. That's Amore features crepes and waffles, but the real star is the Italian gelato. Indulge in delicious flavors like strawberry, coconut, mango, passionfruit, and cheesecake.
Luxury Vacation Rentals in Huatulco
Experience authentic local cuisine at the Huatulco restaurants during your Mexico getaway. After you dine at the local restaurants, you are sure to be impatiently waiting for your next meal. Choose My Huatulco Vacation and stay within the community with your private property rental. We have over 70 luxury properties to choose from in Huatulco, featuring gorgeous ocean views. If you can't decide where to stay, fill out our property selection form, and we will email you a customized selection of rental properties.