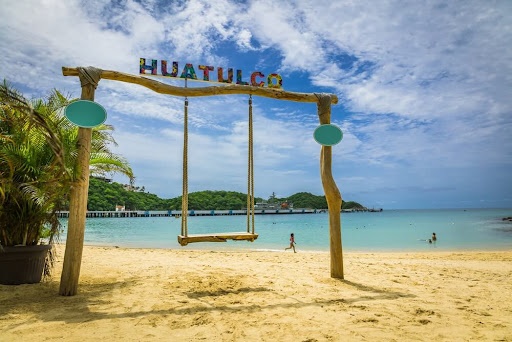 When is the Best Time to Visit Huatulco?
First off, let us clarify that there is no wrong time to visit Huatulco, Mexico. Deciding when the best time to visit Huatulco depends on your interests and budget. Those looking to get away from the cold will find the perfect winter escape in Huatulco, and those looking to save money on vacation will find plenty of deals during the summer low-season. Whether you want to plan your Mexico getaway around a fun festival or during the height of whale season, the perfect time to visit Huatulco is up to you! Regardless of when you visit our slice of paradise, My Huatulco Vacation offers the ideal place to host you and your family.
The Seasons of Huatulco
Huatulco does not have traditional seasons that you would expect in temperate climates; instead, there is a wet and dry season. The dry season usually lasts from October through April, while the wet season lasts from May to September. Don't let the wet season deter you from booking your vacation then; rainfall is usually short lived and intermittent. This provides plenty of opportunities to explore during the day while saving money on your favorite activities!
Another thing to consider when debating the best time to visit Huatulco is what piques your interest. Visitors who want the best snorkeling experience can visit during the winter, and vacationers who want to experience local events will find plenty to do during the summer and fall. Read on to discover what you can do during each season in Huatulco!
Summer Jun-August
Summer in Oaxaca is part of the rainy season but still offers plenty of sunny days with highs in the low 80s. The rainfall transforms the vegetation into a lush green, making summer one of the most beautiful times to visit us! If you are considering visiting during July, plan your getaway around Guelaguetza Festival, which celebrates Oaxacan culture.
Autumn Sep-Nov
September can be one of the rainiest months of the year, so we recommend planning your fall getaway later in the season. Temperatures remain warm in the fall, with highs in the mid-80s and lows in the 50s at night. Visit us in mid-September to celebrate Mexico's Independence Day, or wait till the end of October to celebrate the infamous Dia de Los Muertos.
Winter Dec-Feb
Winter is the high season in Huatulco when an influx of snowbirds returns to Mexico looking to escape the cold. With the influx of crowds, lodging and activities increase in price, making winter the most expensive time to visit Huatulco. Winter also brings the return of local wildlife to our waters, like humpback whales and sea turtles.
Spring March-May
Huatulco is hottest from Late March to early May, but the season is generally dry. If you visit during April, you can plan your getaway around Semana Santa or Holy Week. If you wait till May, you can join the Puerto Escondido fishing tournament or annual Mole Festival, where you can sample all seven moles.
It's Always the Best Time to Visit Huatulco!
Now that you know what each Oaxacan season offers, you can easily figure out the best time to visit Huatulco. My Huatulco Vacation provides the region's widest selection of condos, villas, and luxury vacation rentals. Learn how to enhance your stay with our special offers and plan your Mexico escape.