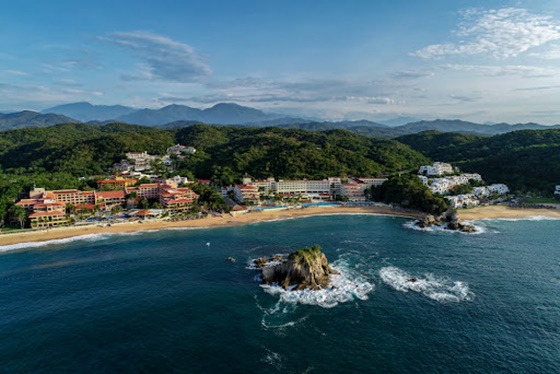 4 Reasons to Book Your Next Vacation in Huatulco, Mexico
When tourists vacation in Mexico, they usually end up in high demand destinations like Cancun, where their time is spent within the confines of an upscale resort. Staying at a resort barely scratches the surface of everything Mexico offers. So, if you are looking for a vacation spot in Mexico a little off the beaten path, this post is for you!
Huatulco, Mexico, is best known for its beautiful bays and beaches, but there are endless things to do in beautiful Huatulco. And at My Huatulco Vacation, we offer the ideal place to host your beach vacation with our luxury rentals. Whether you want to explore an eco preserve at Hagia Sofia or spend your time indulging in Oaxacan culinary delights, here are four reasons you should book your next vacation in Huatulco!
1. The Beautiful Beaches and Bays
Huatulco's biggest attractions are the nine bays and 36 beaches in the region. The scenic bays offer an abundance of water activities such as snorkeling, swimming, scuba diving, surfing, sailing, and boating. Visitors usually embark on a boat tour or charter a private yacht to travel from one bay to another. Read our Guide to the Best Huatulco Beaches to learn more about everything our beautiful beaches offer.
2. Rich Culinary Traditions- The Land of Seven Moles
The state of Oaxaca is renowned for its diverse culinary scene. With sixteen indigenous groups in the state, culture and traditions blend to create unique dishes you can't find anywhere else. This culture and tradition combine to create the "Land of Seven Moles" each distinct in color and flavor. You could spend your entire vacation trying new food from infamous mole to tlayudas served at one of the many restaurants in Huatulco. You can even take a Huatulco cooking class to learn how to make these flavorful dishes yourself!
3. A Vacation Away from Crowds
Huatulco, Mexico, offers a much lower-density experience than other mainstream travel hubs. A vacation in Huatulco is about spending time in the local community beyond big box stores and chain restaurants. Plus, we have 36 beaches to choose from, many of which are secluded, offering a quiet tropical place to relax away from crowds.
4. The Greatest Biodiversity in Mexico
The diverse ecosystems of Oaxaca make Huatulco the ideal destination for adventurers. Huatulco National Park alone consists of lowland jungles, bays, waterfalls, and the gardens of Hagia Sofia. These gardens include over 10,000 plants and provide a sanctuary for migratory birds. Whether you want to spend your time hiking, biking, scuba diving, river rafting, or waterfall hunting, there are endless ways to discover the biodiversity of Huatulco.
Huatulco, Mexico Luxury Vacation Rentals
My Huatulco Vacation makes it easy to plan your Mexico getaway with our beautiful villas and convenient guest services. Let us help you make the most of your time in Huatulco, Mexico, with our itinerary planning and concierge services. We have 70 Huatulco condos and villas to choose from near fantastic Mexico beaches and restaurants. If you need help narrowing down your options fill out our custom property selection, and we will email you property suggestions. See for yourself why Huatulco is the perfect vacation destination in Mexico!